Keys to a Successful Chargemaster Review: Balancing Transparency Demands with Net Revenue Goals
Webinar Overview

Greg Kay, Senior Vice President of Revenue Strategy, PMMC
Greg has managed and consulted in healthcare for 29 years. He has been with PMMC for the past 20 years and prior to that was the VP of Sales for PCA (Beverly Enterprises' pharmacy division). Greg has experience in multisite operations management, managed care negotiation experience from a healthcare provider's vantage points, and product development/implementation. Greg is a University of South Carolina finance and marketing graduate. Greg was recognized in 2012 as a Business Leader Top 50 Entrepreneur.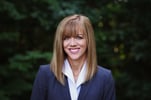 Tara Bogart, Vice President of Revenue Strategy, PMMC
Ms. Bogart has 18 years of experience working with hospitals on issues related to pricing transparency, charge master rate setting, and managed care contract negotiation. Ms. Bogart previously worked in a business development/hospital planning department of a large healthcare system. She is a credentialed Project Management Professional through the Project Management Institute and is a Certified Revenue Cycle Representative through HFMA.

Brad Josephson, Director of Marketing and Communications, PMMC
Brad Josephson has 8 years of experience in B2B marketing and communications. Brad is currently the Director of Marketing at PMMC, leading the company's digital strategy and positioning in the healthcare revenue cycle market. Brad received his Bachelor of Arts in Public Relations with a minor in Marketing from Drake University in 2010.