Preparing for Payer Collection Challenges During COVID-19
April 2, 2020 | 2:00 - 2:45 PM ET
About the Presenters:

Samantha Evans, MBA, Director of Patient Financial Services & Patient Access at AnMed Health
Samantha received her BBA with a concentration in Healthcare Management from Anderson University and later went on to pursue her MBA, also at Anderson University. Samantha started working in the Healthcare Field at AnMed Health in 2013, coming from the banking industry, and will be celebrating 7 years in May. She started serving in the role of Director of Patient Financial Services in October of 2018 after serving as the Billing Manager, and added Patient Access to that role in August of 2019.

Sheila Morris, Director of Revenue Cycle- Patient Financial Services, Patient Access, HIM at The Shepherd Center
Sheila has managed and consulted for 30+ years within hospitals, specialty providers, and service providers. Sheila has experience managing overall revenue cycle operations, multi-site organizations, leading change and implementation efforts. She joined Shepherd Center 2.5 years ago.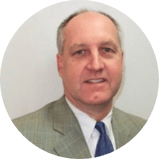 Greg Kay, Senior Vice President of Revenue Strategy, PMMC
Greg has managed and consulted in healthcare for 29 years. He has been with PMMC for the past 20 years and prior to that was the VP of Sales for PCA (Beverly Enterprises' pharmacy division). Greg has experience in multisite operations management, managed care negotiation experience from a healthcare provider's vantage points, and product development/implementation. Greg is a University of South Carolina finance and marketing graduate. Greg was recognized in 2012 as a Business Leader Top 50 Entrepreneur.

Brad Josephson, Director of Marketing and Communications, PMMC
Brad Josephson has 8 years of experience in B2B marketing and communications. Brad is currently the Director of Marketing at PMMC, leading the company's digital strategy and positioning in the healthcare revenue cycle market. Brad received his Bachelor of Arts in Public Relations with a minor in Marketing from Drake University in 2010.