Whitepaper:
Using Analytics to Drive Payer Negotiations
Does your hospital have the analytics and insight for successful payer contract negotiations?
According to a recent poll, 76 percent of hospitals believe their analytics are only "somewhat" effective in helping with their payer negotiation process and lack true insight.
This whitepaper offers guidance for healthcare providers on how to level the playing field with payers.
Download the whitepaper to learn:
What current payer performance measurement tools may not be telling you
The importance of breaking down revenue silos
How to use analytics for decision-making and payer negotiations
The analytics and scorecards you need for successful payer contract negotiations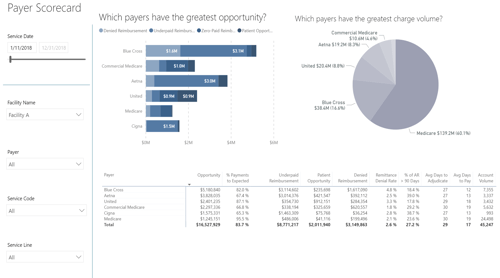 Sample Payer Scorecard